Plaspanel Multi-Purpose Plastic Panels

The possible applications for Plaspanel® are endless. The durability of the product makes it perfect for outdoor and high traffic areas and uses. The only limitation is your imagination.
Plaspanel are strong yet lightweight flat panels manufactured from recycled plastic using a unique manufacturing process. Almost indestructible, Plaspanel flat sheet panels offer a number of distinct benefits over comparable flat sheet products. Plaspanel is waterproof so they do not rot, swell, delaminate, deteriorate or absorb moisture. The non-stick surface cleans easily, is scratch resistant and difficult to graffiti. They are rustproof, chemical, bacteria and mould resistant. The acoustic properties are similar to brick so they are ideal for many applications. Best of all, Plaspanel is easy to work with and can be cut, routered, drilled, welded and mechanically fixed with standard tools.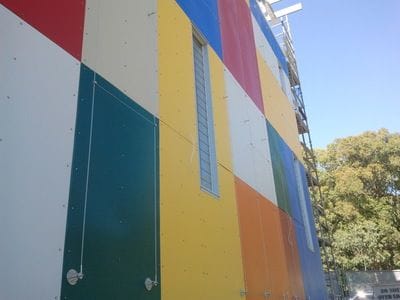 Recycled and 100% recyclable
Plaspanel is the be-all and end-all of closed loop recycling. The product is manufactered from recycled plastic waste in high-density polyethylene (HDPE) and can itself be recycled. All waste or leftover product can simply be separated from other materials and sent for recycling. Good news for you and good news for
the environment.
PLASPANEL WEBSITE